ژورنال فیزیک پزشکی
12 اسفند 1400
1400-12-12 18:50
ژورنال فیزیک پزشکی
ژورنال فیزیک پزشکی
در این بخش،بر تعدادی از مهم ترین ژورنال های فعال در گرایش های مختلف رشته فیزیک پزشکی مروری می کنیم و شما را با مهم ترین اطلاعات لازم جهت آشنایی کامل و ارسال مقاله به ژورنال های ذکر شده آشنا خواهیم کرد.
این مطلب بصورت دوره ای با اطلاعات جدید ژورنال ها و ژورنال های جدید بروزرسانی می شود.

جهت آشنایی با کنفرانس های مرتبط با فیزیک پزشکی می توانید اینجا کلیک نمایید.
 Physics in Medicine & Biology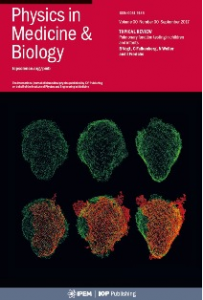 زمینه هایی که مقاله چاپ می کند:
therapy physics (including ionizing and non-ionizing radiation)
biomedical imaging (e.g. x-ray, magnetic resonance, ultrasound, optical and nuclear imaging)
image-guided interventions
image reconstruction and analysis (including kinetic modelling)
artificial intelligence in biomedical physics and analysis
nanoparticles in imaging and therapy
radiobiology
radiation protection and patient dose monitoring
radiation dosimetry
کشور و ناشر ژورنال
England
ایمپکت فکتور ژورنال تا سال ۲۰۱۸
2.742
آدرس وبسایت ژورنال
http://iopscience.iop.org/journal/0031-9155
ادیتورها
Editor-in-Chief
S R Cherry University of California, Davis, USA
Editorial Board
E J Harris Institute of Cancer Research and Royal Marsden NHS Trust, Sutton, UK
K Hynynen University of Toronto, ON, Canada
X Jia University of Texas Southwestern Medical Center, Dallas, USA
R Jeraj University of Wisconsin, Madison, USA
S R Meikle University of Sydney, Australia
H Paganetti Massachusetts General Hospital, Boston, USA
X Pan University of Chicago, IL, USA
K Parodi Ludwig-Maximilians University, Munich, Germany
B Raaymakers University Medical Center, Utrecht, Netherlands
M Zankl Helmholtz Centre, Munich, Germany
 Medical Physics (International journal of Medical Physics Research and Practice)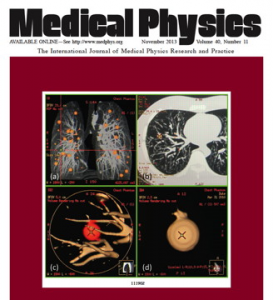 زمینه هایی که مقاله چاپ می کند:
Diagnostic Medical Physics
Nuclear Medical Physics
Therapeutic Medical Physics
Medical Health Physics
کشور و ناشر ژورنال
Canada
ایمپکت فکتور ژورنال تا سال ۲۰۱۸
2.617
آدرس وبسایت ژورنال
http://www.medphys.org/default.asp
معرفی ادیتورها
Editor in chief
Jeffrey F. Williamson
Washington University
Radiation Oncology
 Iranian Journal of Medical Physics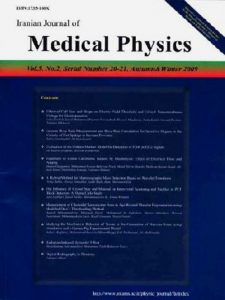 معرفی ژورنال :
Iranian Journal of Medical Physics (IJMP) is the official scientific quarterly publication of the Iranian Association of Medical Physicists. IJMP is an international and multidisciplinary journal, peer review, free of charge publication and open access. This journal devoted to publish Original Papers, Review Articles, Short Communications, Technical Notes, Editorial and Letters to the Editor in the field of "Medical Physics" involving both basic and clinical research. Submissions of manuscript from all countries are welcome and will be reviewed by at least two expert reviewers.
کشور و ناشر ژورنال
Islamic Republic of Iran
آدرس وبسایت ژورنال
http://ijmp.mums.ac.ir/
معرفی ادیتورها
Director in charge: Prof Mohammad Ali Oghabian
Editor in chief : Prof Mohammad taghi Bahreyni Toosi
Journal of Applied Clinical Medical Physics (AAPM)
معرفی ژورنال
Is an applied journal, publishing papers that will help clinical medical physicists perform their responsibilities more effectively and efficiently, and for the increased benefit of the patient. Manuscripts in clinical practice, administration, regulations, health physics,machine maintenance, etc. will be considered. This journal is published by the American College of Medical Physics.
کشور و ناشر ژورنال
USA
ایمپکت فکتور ژورنال تا سال ۲۰۱۸
1.338
آدرس وبسایت ژورنال
https://aapm.onlinelibrary.wiley.com/journal/15269914
معرفی ادیتورها
Editorial Board
Editor–in–Chief
Michael D Mills, University of Louisville 529 South Jackson Street Louisville, KY 40202 USA, United States
Associate Editor–in–Chief
Timothy D Solberg, University of Pennsylvania
Mr Per H Halvorsen, Lahey Health, United States
Journal of nuclear medicine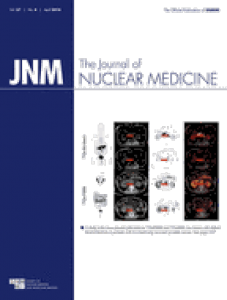 The Journal of Nuclear Medicine (JNM)—self-published by the Society of Nuclear Medicine and Molecular Imaging (SNMMI), a nonprofit, international scientific and professional organization—offers readers around the globe clinical investigations, basic science reports, continuing education articles, book reviews, employment opportunities, and updates on rapidly changing issues in practice and research.
JNM—the flagship publication of the Society of Nuclear Medicine and Molecular Imaging (SNMMI)—ranked fifth place amongst all 125 medical imaging journals in its category, according to new data released in the 2017 Journal Citation Reports© published by Thomson Reuters.
کشور و ناشر ژورنال
USA
ایمپکت فکتور ژورنال تا سال ۲۰۱۸
6.646
آدرس وبسایت ژورنال
http://jnm.snmjournals.org/
معرفی ادیتورها
Editor-In-Chief
Johannes Czernin, MD
University of California at Los Angeles
Los Angeles, California
Immediate Past Editor
Dominique Delbeke, MD, PhD
Vanderbilt University Medical Center
Nashville, Tennessee
Technology in cancer research and treatment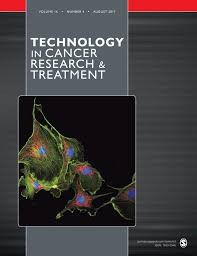 Technology in Cancer Research & Treatment (TCRT) is a JCR-ranked, broad-spectrum, open access, peer-reviewed publication whose aim is to provide researchers and clinicians with a platform to share and discuss developments in the prevention, diagnosis, treatment, and monitoring of cancer.This journal is a member of the Committee on Publication Ethics (COPE).
کشور و ناشر ژورنال
USA
ایمپکت فکتور ژورنال تا سال ۲۰۱۸
2.204
آدرس وبسایت ژورنال
http://journals.sagepub.com/home/tct
معرفی ادیتورها
Executive Editor
| | |
| --- | --- |
| Jennifer Lovick, PhD | SAGE Publishing, Thousand Oaks, CA USA |
European journal of nuclear medicine and molecular imaging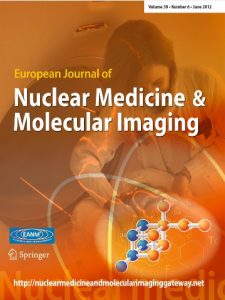 Highly ranked among journals in its field, the European Journal of Nuclear Medicine and Molecular Imaging provides a forum for the exchange of clinical and scientific information for the nuclear medicine community and allied professions involved in the functional, metabolic and molecular investigation of disease. The journal remains of primary interest to practitioners in the field of nuclear medicine but also reports on original work relating to physics, dosimetry, radiation biology, radiochemistry and pharmacy. Original material examines the field of molecular imaging probes, reporter gene assays, cell trafficking, targeting of endogenous gene expression and antisense methodologies.
The Journal publishes in-depth reviews of topical interest, short communications, controversies, interesting images and letters to the Editor.
This is the official journal of the European Association of Nuclear Medicine (EANM). EANM members, and also members of the Japanese, Korean and Italian nuclear medicine societies have free access to EJNMMI. As part of this reciprocal agreement, EANM members also have free access to "Annals of Nuclear Medicine", "Nuclear Medicine and Molecular Imaging" and to "Clinical and Translational Imaging".
کشور و ناشر
European Association of Nuclear Medicine (EANM)
Publisher: Springer Berlin Heidelberg
ایمپکت فکتور  تا سال ۲۰۱۸
7.277
آدرس وبسایت ژورنال
https://link.springer.com/journal/259
 Radiation Oncology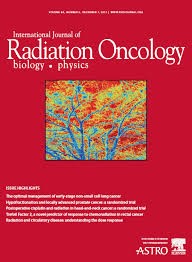 Radiation Oncology encompasses all aspects of research that impacts on the treatment of cancer using radiation. It publishes findings in molecular and cellular radiation biology, radiation physics, radiation technology, and clinical oncology.     The field of radiation oncology covers the integration of radiation therapy into multimodal treatment approaches. Radiation Oncology provides an open access forum for researchers and clinicians involved in the management and treatment of cancer patients, bringing together the latest research and advances in the field. Advances in treatment technology, as well as improved understanding of the underlying biological resistance mechanisms, will further strengthen the role of radiation oncology.
کشور و ناشر
Germany
ایمپکت فکتور تا سال ۲۰۱۸
2.568
آدرس وبسایت ژورنال
https://ro-journal.biomedcentral.com/
۶-معرفی ادیتورها
Editor-in-Chief
Prof Claus Belka, Ludwig Maximilian University of Munich, Germany
گردآوری:شایان منصف