ژورنال تصویربرداری پزشکی
12 اسفند 1400
1400-12-13 2:07
ژورنال تصویربرداری پزشکی
ژورنال تصویربرداری پزشکی
در این بخش،بر تعدادی از مهم ترین ژورنال های فعال در گرایش های مختلف تصویربرداری پزشکی مروری می کنیم و شما را با مهم ترین اطلاعات لازم جهت آشنایی کامل و ارسال مقاله به ژورنال های ذکر شده آشنا خواهیم کرد.
این مطلب بصورت دوره ای با اطلاعات جدید ژورنال ها و ژورنال های جدید بروزرسانی می شود.

جهت آشنایی با کنفرانس های مرتبط با تصویربرداری پزشکی می توانید اینجا کلیک نمایید.
Journal of magnetic resonance imaging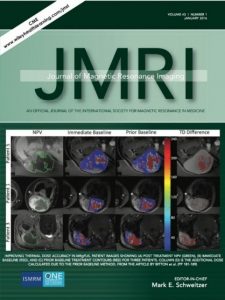 The Journal of Magnetic Resonance Imaging (JMRI) is an international journal devoted to the timely publication of basic and clinical research, educational and review articles, and other information related to the diagnostic applications of magnetic resonance
کشور ژورنال
USA
ایمپکت فکتور ژورنال تا سال ۲۰۱۸
3.083
آدرس وبسایت ژورنال
https://onlinelibrary.wiley.com/journal/15222586
Editor-in-Chief
Mark E. Schweitzer, MD
Stony Brook, NY, USA
Journal of medical Imaging and radiation oncology
Journal of Medical Imaging and Radiation Oncology (formerly Australasian Radiology) is the official journal of The Royal Australian and New Zealand College of Radiologists, publishing articles of scientific excellence in radiology and radiation oncology. Manuscripts are judged on the basis of their contribution of original data and ideas or interpretation. All articles are peer reviewed.
کشور ژورنال
New zealand
ایمپکت فکتور ژورنال تا سال ۲۰۱۸
1.189
آدرس وبسایت ژورنال
https://onlinelibrary.wiley.com/journal/17549485
Editor-in-Chief
David Ball, Peter MacCallum Cancer Centre, Melbourne
Editors
Diagnostic and Interventional Imaging
Gabriel Lau, Dunedin, New Zealand
Radiation Oncology
David Christie, GenesisCare, Gold Coast
Human brain mapping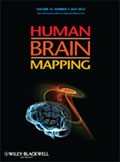 Human Brain Mapping publishes peer-reviewed basic, clinical, technical, and theoretical research in the interdisciplinary and rapidly expanding field of human brain mapping. The journal features research derived from non-invasive brain imaging modalities used to explore the spatial and temporal organization of the neural systems supporting human behavior. Imaging modalities of interest include positron emission tomography, event-related potentials, electro-and magnetoencephalography, magnetic resonance imaging, and single-photon emission tomography. Brain mapping research in both normal and clinical populations is encouraged.
کشور و ناشر ژورنال
USA
ایمپکت فکتور ژورنال تا سال ۲۰۱۸
4.53
وبسایت ژورنال
https://onlinelibrary.wiley.com/journal/10970193
Editor in Chief
Peter T. Fox
Research Imaging Institute
University of Texas Health Science Center
San Antonio, USA
Magnetic resonance in medicine
Magnetic Resonance in Medicine is an international journal devoted to the publication of original investigations concerned with all aspects of the development and use of nuclear magnetic resonance and electron paramagnetic resonance techniques for medical applications.
کشور و ناشر ژورنال
USA
ایمپکت فکتور ژورنال تا سال ۲۰۱۸
3.924
آدرس وبسایت ژورنال
https://onlinelibrary.wiley.com/journal/15222594
Editor in Chief :
Matt A. Bernstein
Rochester, Minnesota, USA
Imaging in Medicine
Medical imaging is the technique and process of creating visual representations of the interior of a body for clinical analysis and medical intervention, as well as visual representation of the function of some organs or tissues.
In modern medicine, medical imaging has undergone major advancements. Today, this ability to achieve information about the human body has many useful clinical applications. Over the years, different sorts of medical imaging have been developed, each with their own advantages and disadvantages.
The scope of Journal of Imaging in Medicine deal with modalities:
Radiography
Magnetic Resonance Imaging (MRI)
Nuclear medicine
Ultrasound Elastography
Tactile imaging
Photoacoustic imaging
Thermography
Echocardiography
Functional near-infrared spectroscopy
Positron emission tomography (PET)
Computed Tomography (CT)
Mammography (Breast Imaging)
Plain radiography / X-ray Studies
Traumatic Vascular Injury – Head & Neck
 ناشر ژورنال
Publisher: Pulsus Group
وبسایت ژورنال
http://www.openaccessjournals.com/journals/imaging-in-medicine.html
Editorial Advisory Board
Ertan Sahin
Department of Nuclear Medicine, Namik Kemal University, Turkey.
Khaled M Soliman
Consultant Medical Physicist, Medical Physics department, Prince Sultan Military Medical City, Riyadh, Saudi Arabia.
Guenther J. Kraus, MD MSc
Section chief, Diagnosezentrum Urania, Laurenzerberg, Vienna, Austria
Nihaal Reddy Kushkulla, MD
Pediatric Neuroradiology and Pediatric Radiology, Johns Hopkins Hospital, Baltimore,USA
Journal of Molecular Imaging & Dynamics
Journal of Molecular Imaging & Dynamics is a scientific open access journal that specifies and describes the development activities conducted in the field of Medical Science. The objective of the journal is to provide a medium for scientific communication to confer about the recent advancements in the very domain.
The journal aims to publish research, review, short communication, case studies related to imaging and dynamics of living organs. Thus, providing the scholars appropriate information and awareness through free access.
 وبسایت ژورنال
https://www.omicsonline.org/molecular-imaging-dynamics.php
Editor-in-chief
Jamal Zweit
Ph.D.
Virginia Commonwealth University Medical Center
Virginia
جهت ارسال مقاله
Submit manuscript at http://www.editorialmanager.com/medicalsciences/ or send as an e-mail attachment to the Editorial Office at molecularimaging@medicineinsights.com
Neurosciences & Brain Imaging
Neurosciences & Brain Imaging is an open access Journal that features scientific works of significant importance in Neuroscience and neuronal imaging. The scope of the Journal encompasses diverse specialties and subspecialties of Neuroscience and neuronal imaging such as: affective neuroscience, behavioral and cognitive neuroscience, cellular neuroscience, clinical neuroscience, computational neuroscience, evolutionary neuroscience, molecular neuroscience, neural engineering, neuroethology, neuroheuristics, neuroimaging, neuroinformatics, neurolinguistics, neurophysics, neurophysiology, neuropsychology, paleoneurology, social neuroscience, systems neuroscience, magnetic resonance imaging (MRI), magnetoencephalography (MEG), electroencephalography (EEG), transcranial direct current stimulation (tDCS), and transcranial magnetic stimulation (TMS).
"Neurosciences & Brain Imaging" is an asset for researchers and scholars who wish to be kept abreast of the latest developments in Neurology and neuronal imaging techniques. The published studies would help the readers build on the current knowledge in the field. Medical practitioners and policy makers can also benefit from the works published in the journal.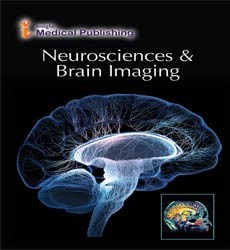 وبسایت ژورنال
http://www.imedpub.com/neurosciences-brain-imaging/
Kléber Eduardo González Echeverría, Kléber Eduardo González Echeverría Vascular neurosurgeon at the Federal University of São Paulo, Brazil
VIKAS AGGARWAL, VIKAS AGGARWAL Pharmacovigilance Analyst at Parexel International, IT Park, Chandigarh, India.
KRUPA MANISH TORNE, KRUPA MANISH TORNE Consultant Paediatric Neurologist – Head, Department of Neurosciences Surya Hospita, India
Majid Reza Farrokhi, Majid Reza Farrokhi, Professor of Neurosurgery and Head of Shiraz Neuroscience Research Center in Shiraz University of Medical Sciences, Iran
International Journal of Radiology & Medical Imaging (IJRMI)
International Journal of Radiology & Medical Imaging (IJRMI) is a broad-based peer review open access journal, which focuses to publish quality scientific researches with respect to the scope of the journal. We aim to disseminate quality & genuine scientific contents to create reputed archival of literature in the field of Science, Technology & Medicine.
وبسایت ژورنال
https://www.graphyonline.com/journal/journal_home.php?journalid=IJRMI
Editor-In-Chief
Dr. Jae-Hwan Cho
Department of International Radiological Science
Hallym University of Graduate Studies
South Korea
Medical Image Analysis
Medical Image Analysis provides a forum for the dissemination of new research results in the field of medical and biological image analysis, with special emphasis on efforts related to the applications of computer vision, virtual reality and robotics to biomedical imaging problems. The journal publishes the highest quality, original papers that contribute to the basic science of processing, analysing and utilizing medical and biological images for these purposes. The journal is interested in approaches that utilize biomedical image datasets at all spatial scales, ranging from molecular/cellular imaging to tissue/organ imaging. While not limited to these alone, the typical biomedical image datasets of interest include those acquired from:
Magnetic resonance
Ultrasound
Computed tomography
Nuclear medicine
X-ray
Optical and Confocal Microscopy
Video and range data images
وبسایت ژورنال
https://www.medicalimageanalysisjournal.com/
Ayache, Institut National de Recherche en Informatique et en Automatique (INRIA), 2004 route des Lucioles BP 93, 06902, Sophia Antipolis, France
J.S. Duncan, Depts. of Biomedical Engineering and Radiology & Biomedical Imaging, Yale University School of Medicine, 300 Cedar Street, New Haven, CT 06520-8042, Connecticut, USA, Fax: 1-203-737-4273
Medical Imaging and Radiation Sciences (JMIRS)
The Journal of Medical Imaging and Radiation Sciences (JMIRS) is a cutting edge, peer-reviewed journal that accepts manuscripts in all fields of diagnostic imaging and radiation therapies. We provide timely, evidence-based information that helps medical radiation technologists advance quality and innovation in patient care.
Mission: The Journal of Medical Imaging and Radiation Sciences is committed to the dissemination of knowledge through the publication of scholarly research, primarily in the fields of radiation therapy, radiological technology, magnetic resonance imaging and nuclear medicine.
وبسایت ژورنال
Editor in Chief
Lisa Di Prospero, Sunnybrook Health Sciences Centre, Toronto, Ontario, Canada